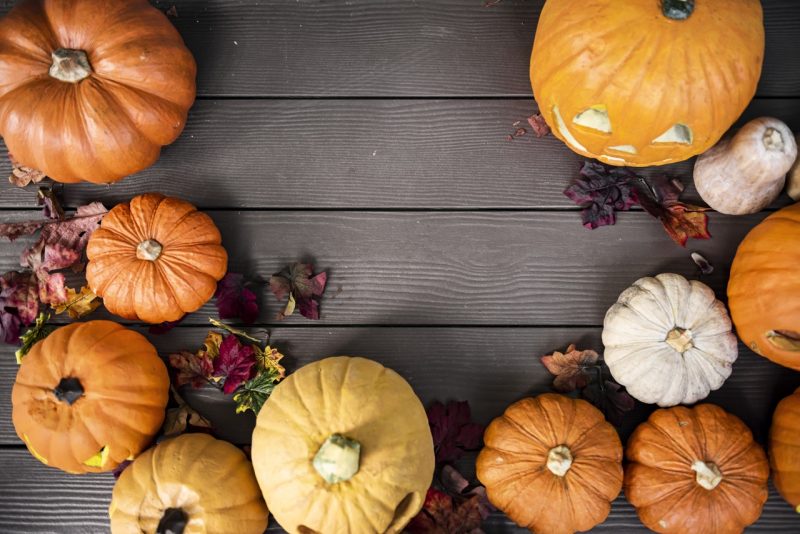 Four Great Halloween Things to do
Strange and Spooky at The Museum of Somerset. Monday 29th October to Friday 3rd November
This autumn and winter there are spooky goings on at the Museum of Somerset with thrills and challenges round every dark corner.
During October half term the Museum will run Mystery Trails offering perplexing puzzles and mystifying mind-benders for children and families. Trails cost £1 per child or there is a special family back pack trail at £5 per family.
The Museum will be open for Halloween on the spookiest night of the year, Wednesday 31 October, from 5.30 pm. There will be eerie family crafts and activities and Halloween-themed treats in the café. Visitors can dress up if they dare!  Entry is £3 per person or £10 for families.
'Strange Tales' takes place on Friday 16 November and offers an evening tour of the Museum exploring the remarkable folklore associated with the Museum collections. Booking is required and costs £10 per person.
'The Witching Hour' tolls at 7.30 pm on Tuesday 27 November, when Jonathan Goodwin reprises his role as ghost-story writer MR James for a one-man show of unsettling tales of antiquarian terror. Booking is required and costs £9.50.
https://www.visitsomerset.co.uk/whats-on/strange-and-spooky-at-the-museum-of-somerset-p2549813
Head to Hestercombe this half term and take part in The Great Golden Pumpkin Hunt. Sat, 27th Oct to Sun, 4th Nov
Willow the Witch is preparing a special magical potion. The most important ingredient is a slice of a golden pumpkin but they are very rare and difficult to find. However, there is rumoured to be one within the gardens at Hestercombe. It's your job to hunt high and low – up in the woods and down by the lake – and see if you can find the pumpkin and help Willow complete her potion. Before you begin your search, head to Willow's home to create your own magic wand to help you on your quest. Along the way you will find the other six ingredients for the potion plus a couple of spells to keep trolls and naughty pixies away. If you succeed on your mission and find the golden pumpkin, you will receive a delicious chocolate pumpkin.
https://www.hestercombe.com/event/halloween-great-golden-pumpkin-hunt/
Pumpkin Carving at Monkton Elm. Saturday 27th October until Wednesday 31st October.
The workshops will take place in our 'grow your own area', which will be decorated with a spooky Halloween theme. Staff members will be on hand to assist children in carving their designs. Children will not handle knives.
These carving workshops are perfect if you are looking to keep youngsters occupied during the half term holidays. As the workshops are within sight of the Pondside Café, mum or dad can treat themselves to a hot drink and cake, or why not stay for lunch in The Elm Tree Restaurant. Children's lunch box meals are available for just £4.20, and there is a free children's play area to round off your visit.
We will also be holding a Pumpkin Trail where parents and children will search the garden centre for our own carved pumpkins. They will be able to collect letters from the lanterns to solve an overall word puzzle. All completed forms will be rewarded with a sweet treat.
The pumpkin carving workshops will cost £3.99 per child, and they run from 10am – 1pm and from 2pm until 4pm. The Pumpkin Trail will cost £1 per child and will run all day on the same dates.

https://www.monktonelmgardencentre.co.uk/halloween
Wookey Hole, the home of Halloween, opens its doors once again for spooky fun throughout the autumn half term!
Costume characters will be on site including our very own Witch of Wookey Hole who will be giving a free treat to every child! Come dressed as your favourite Halloween character and you could win a prize at the end of our 3pm Halloween Circus Show! There will also be circus workshops so you can have a go yourself (workshops and shows operate on alternate selective dates).
A spooky cave tour is included in your visit and at the end the Halloween grotto awaits – enter if you dare!!
As ever, there are over 20 fantastic attractions included in your visit such as the 4D Cinema, Dinosaur Valley, Penny Arcade, Mirror Maze, Pirate Crazy Golf, Play Area and MORE