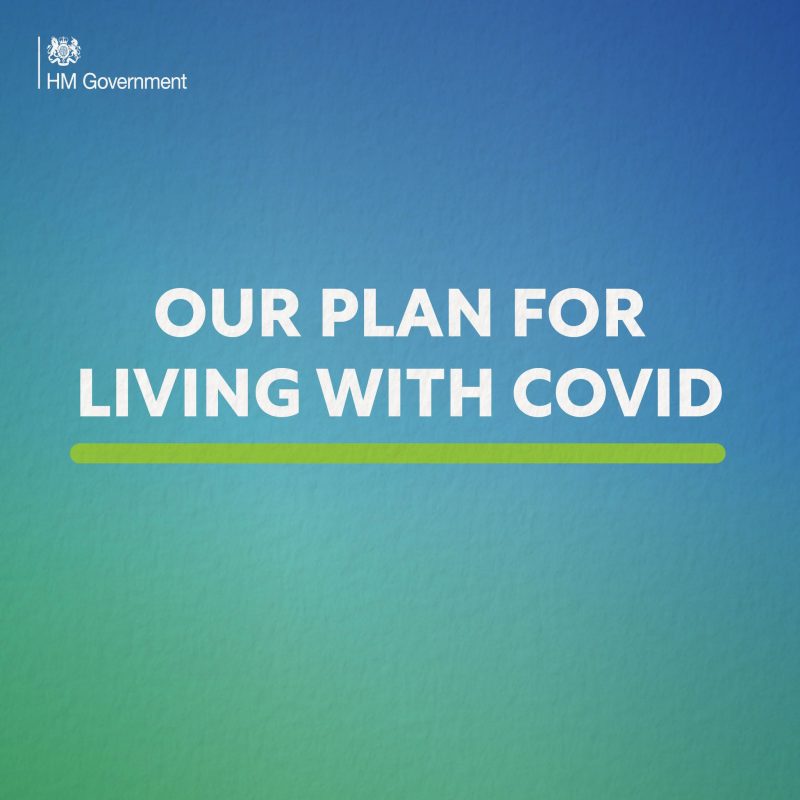 HMGov has issued "COVID-19 RESPONSE: LIVING WITH COVID-19" and made changes to the legal requirements around Covid 19 which come into effect today, 24.02.22 and then on 01.04.22.
Covid 19 will continue to be monitored closely with the option of reintroducing further measures if required.
Whilst it is widely accepted that we will have to "Live with Covid' much as we do with influenza anxiety remains within communities as does the underlying Duty of Care established in common law that requires businesses to continually reassess all risks to everyone who comes into contact with their business activity.
At Mill Meadow we welcome the public as guests, staff, contractors and suppliers, amongst them some "most vulnerable", therefore in order to fulfil our Duty of Care to the best of our ability we must consider everyone.
At the time of writing this post many sources of information have yet to be updated following the 21.02.22 HMGov announcement, even HMGov website pages have not as yet been fully updated in terms of detailed guidance on what is required.
The most current document is COVID-19 RESPONSE: LIVING WITH COVID-19 and key points from that document are:
COVID-19: Future outlook
"In the 'reasonable best case' there may be a comparatively small resurgence in infections during autumn/winter 2022-23, and in the 'reasonable worst case' a very large wave of infections with increased levels of severe disease."
"While a different disease to COVID-19, the most common comparison is to influenza. Both viruses can result in severe illness and complications and are thought to spread in similar ways. The virus that causes COVID-19 is far more contagious and can cause more serious illness, even in otherwise healthy people."
COVID-19: Future response
20. The Government's objective in the next phase of the COVID-19 response is to enable the country to manage COVID-19 like other respiratory illnesses, while minimising mortality and retaining the ability to respond if a new variant emerges with more dangerous properties than the Omicron variant, or during periods of waning immunity, that could again threaten to place the NHS under unsustainable pressure.
21. To meet this objective, the Government will structure its ongoing response around four principles:
a. Living with COVID-19: removing domestic restrictions while encouraging safer behaviours through public health advice, in common with longstanding ways of managing most other respiratory illnesses;
b. Protecting people most vulnerable to COVID-19: vaccination guided by Joint Committee on Vaccination and Immunisation (JCVI) advice, and deploying targeted testing;
c. Maintaining resilience: ongoing surveillance, contingency planning and the ability to reintroduce key capabilities such as mass vaccination and testing in an emergency; and
d. Securing innovations and opportunities from the COVID-19 response, including investment in life sciences.
Mill Meadow – Our Response to "Living with Covid 19"
HMGov, have removed certain requirements in law but guidance will remain as will a responsibility to manage the risk.
Mill Meadow's Duty of Care continues and includes Protecting people most vulnerable to COVID-19 and Maintaining resilience.
We are suspending processes that are not relevant to the current status of the pandemic but as we do need to be able to respond to future events we retain the option to reintroduce such measures as may be required.
From 24.02.22 the need to complete our Resident Guest Covid Declaration will be suspended and we will revert to clause 5.6 of our Terms & Conditions:
5.6 If within 4 weeks prior to your arrival, or at any time during your stay, any member of your party has, or develops, an infectious or contagious medical condition you must notify us immediately.  On receipt of such notification we reserve the right to refuse or cancel Your booking (if discovered prior to your arrival date), or ask any member of your property to leave the property immediately if you are part-way through your booking.
Similarly our Covid Declaration – Day Visitor will also now be suspended and we will revert to clause 5.6 above and clause 2.2 of our Terms & Conditions:
2.2 Mill Meadow is a private site and closed to the general public. We are required to know who is on the premises at any time. If you wish to invite friends or family to visit during your stay, you must request this on your booking form and await consent. Under no circumstances must visitors arrive on site without prior and reasonable notification and consent. Visitors' car parking is restricted, as the facilities on site are limited and resident guests take priority. There is no overnight parking for non-residents. Non-residents are required to leave the premises by 10.00pm.
Fogging Disinfection Charge – £45
Throughout the pandemic we have fogged with Endosan, a stabilised Hydrogen Peroxide: "due to its strong oxidizing properties stabilised hydrogen peroxide can be used to disinfect against bacteria, viruses, mould, fungi, and more."
The "Future Outlook" indicates a possible "resurgence in infections during autumn/winter 2022-23″ therefore in order to fulfil our duty of care towards the health and safety of all guests, visitors we have determined that the process of fogging between guests and the charge of £45 should remain in place.
The charge will continue to be added at the time of booking but will be reviewed as more information becomes available. If at anytime there is no essential need for fogging the guest will be given the opportunity to opt out of the fogging process and receive a full refund of the £45 charge or to retain the fogging process to provide additional reassurance through the disinfection of the accommodation prior to arrival.
Housekeeping:
Our Covid 19 cleaning protocols will remain in place until further notice to include:
Contactless welcomes
Guests will be required to

strip and bag bedding and towels at the end of their stay
sort and move recycling and any other waste to the recycling centre
leave the accommodation in good order as they found it

Improved hygiene & cleaning measures
Additional disinfection through "fogging"
Staff training & consultation
Covid Signage and Sanitizer stations
Summary
We remain very grateful for the support and cooperation shown by guests, staff, contractors and all that make Mill Meadow safe and welcoming, and we all hope for a better, safer future.
We will continue to review the position so please watch out for future updates.
Chris Heayns
General Manager
24.02.22
References: