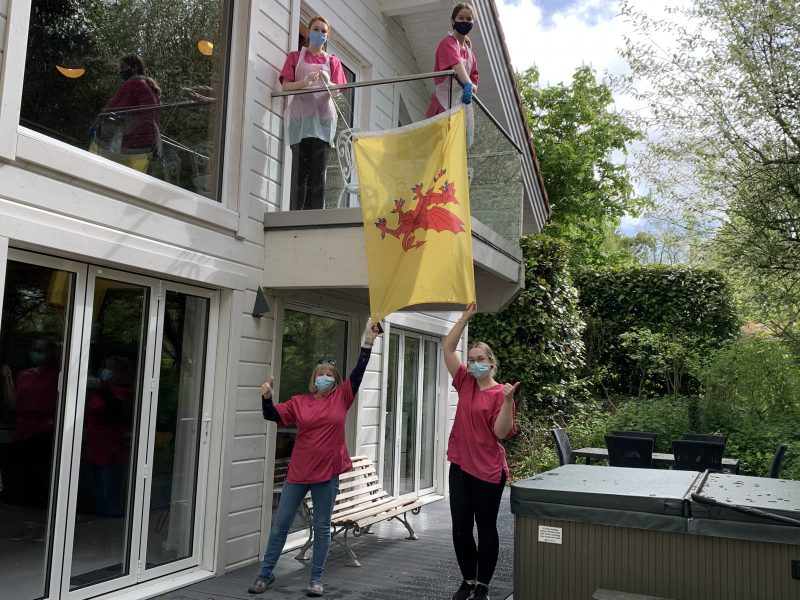 Sumorsǣte ealle on Somerset Day
Today is Somerset Day !
The motto of our county, Sumorsǣte ealle, which in Old English means "all the people of Somerset" originated in the Anglo-Saxon Chronicle and was adopted in 1911
A.D. 878. This year about mid-winter, after twelfth-night, the Danish army stole out to Chippenham, and rode over the land of the West-Saxons; where they settled, and drove many of the people over sea; and of the rest the greatest part they rode down, and subdued to their will; — ALL BUT ALFRED THE KING. He, with a little band, uneasily sought the woods and fastnesses of the moors. And in the winter of this same year the brother of Ingwar and Healfden landed in Wessex, in Devonshire, with three and twenty ships, and there was he slain, and eight hundred men with him, and forty of his army. There also was taken the war- flag, which they called the RAVEN. In the Easter of this year King Alfred with his little force raised a work at Athelney; from which he assailed the army, assisted by that part of Somersetshire which was nighest to it. Then, in the seventh week after Easter, he rode to Brixton by the eastern side of Selwood; and there came out to meet him all the people of Somersetshire, and Wiltshire, and that part of Hampshire which is on this side of the sea; and they rejoiced to see him. Then within one night he went from this retreat to Hey; and within one night after he proceeded to Heddington; and there fought with all the army, and put them to flight, riding after them as far as the fortress, where he remained a fortnight. Then the army gave him hostages with many oaths, that they would go out of his kingdom. They told him also, that their king would receive baptism. And they acted accordingly; for in the course of three weeks after, King Guthrum, attended by some thirty of the worthiest men that were in the army, came to him at Aller, which is near Athelney, and there the king became his sponsor in baptism; and his crisom-leasing was at Wedmor. He was there twelve nights with the king, who honoured him and his attendants with many presents.
You will get a much friendlier Somerset welcome these days from "all the people of Somerset" and that also applies if you are Danish!