Tackling the Monkey Pox Virus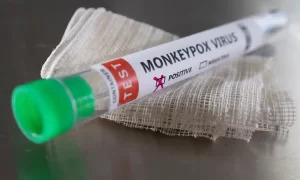 The wellbeing of our guests is paramount which is why for the time being we have continued our Covid 19 protocols.
However as we hopefully are seeing the easing of Covid 19 we have to address the Monkey Pox Virus.
NHS England advise that "Monkeypox is a rare infection that's mainly spread by wild animals in parts of west or central Africa. The risk of catching it in the UK is low."
Whilst cases are low at the moment there are warnings that the virus could become more regularly found in Europe and given we extend our Mill Meadow welcome to guests from all over the world we need to ensure we are taking the best steps we possibly can to reduce the risk to our guests and staff.
Fortunately the practice of "fogging" against Covid 19 with Endosan also provides
control over the Monkey Pox virus.
EndoSan is effective against enveloped and non enveloped viruses. Monkey pox is an enveloped virus and EndoSan can be used to eliminate it using our protocols.
So some good news and reassurance for our guests in these challenging times
For more information on the Monkey Pox virus visit Monkeypox, The epidemiology, symptoms, diagnosis and management of monkeypox virus infections.