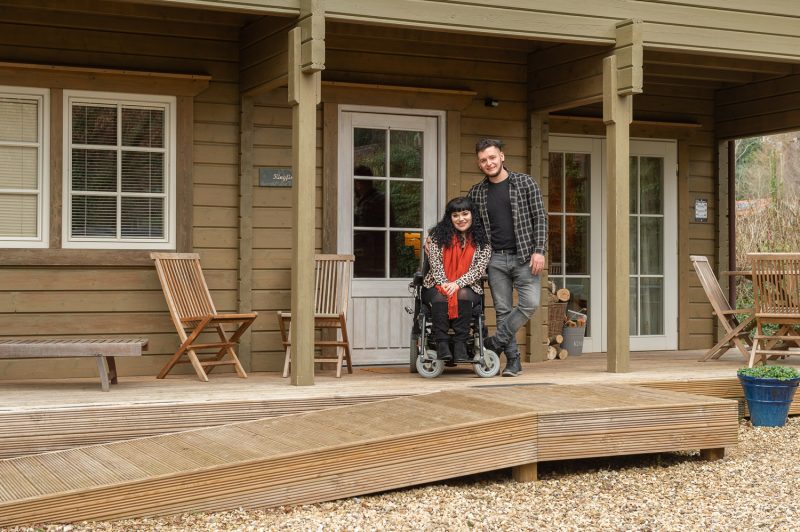 What guest Jasmine had to say about her stay in Kingfisher Lodge.
"Do you get frustrated when you find a beautiful destination that you'd like to visit, but due to a disability you struggle for this to be achievable? If so, please keep reading…
I live in Somerset, and for 8 years I have never found a lodge that's wheelchair accessible that was until I came across Mill Meadow, near Taunton Somerset.  My first ever stay, I was blown away (I didn't mean to make that rhyme!).
Do you use a portable hoist that needs to slide under the bed? Mill Meadow have it sorted! All of the beds have plenty of access underneath in order for this to be as easy as possible!
Although there is no hoist available at Mill Meadow there is enough room for yourself, and all of your equipment! I couldn't believe how much space we had. I struggle to find short breaks like this, with a wet room. Well, you should see Mill Meadow's, their lodges are huge!  
Mill Meadow have a variety of accessible lodges, but "Kingfisher Lodge" is the one I have stayed in and believe me, I will be returning! This lodge has a hot tub built into the decking, so it makes transfers easier to get in and out! I'm lucky enough that my fiancé lifts me into this hot-tub. In fact we got engaged at Mill Meadow it was so beautiful. 
Mill Meadow also have a lake on their land, which has a fishing platform for wheelchair users and level areas around the lake for ease of access.. With a BBQ, in the summertime this is the place to be!
I promise you, you will not be disappointed, the staff will go out of their way to help. Suzanne and Chris are great hosts, and even make homemade flapjacks for your stay!"