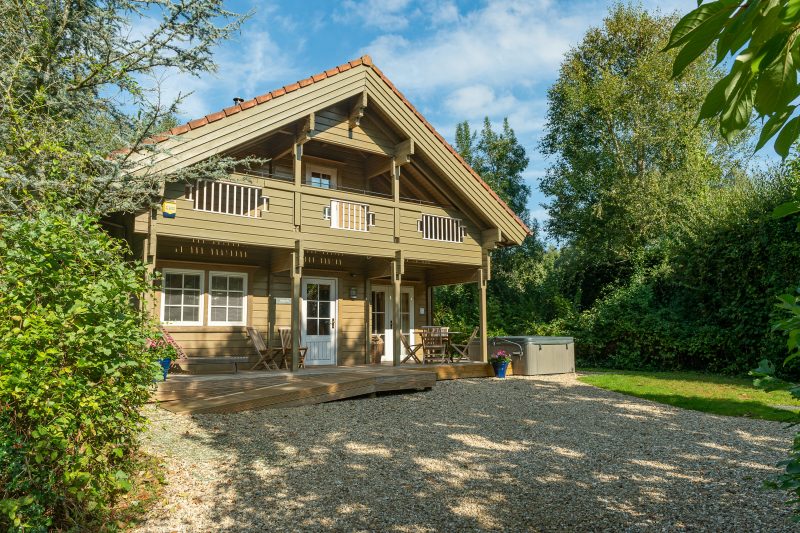 Asthma Friendly Mill Meadow
Asthma Friendly Mill Meadow
When we think about accessibility in relation to holiday accommodation we mostly think about how someone who uses a wheelchair can get in and about. But there are some of us who have other health needs, which influence where we can go. For me this is asthma.
I wanted a break somewhere quiet but not completely isolated. Self catering a must and a hot tub for a bit of luxury. Looking around many web sites, beautiful cottages in lovely places but oh so often filled to the gunnels with soft furnishings, ornaments and thick pile rugs and carpets.
My search for an asthma friendly break led me to look at Mill Meadow, which appealed to me on many counts.
The place – a small collection of eco lodges around a lake, within a few miles of Taunton.
The lodge – a beautifully simple, Scandinavian feel. Tiled and wooden floors, great contemporary furniture, really well equipped kitchen, wet room and bathroom!
The ethos – Eco through and through. So from the harvested water used for laundry, to environmentally friendly (and asthma friendly too!) cleaning products and every opportunity for recycling and composting used.
The hot tubs – water is recycled and solar generated electricity is used to heat and run the hot tubs, to minimise the environmental impact.
A chat over the phone with Chris, helped me decide which lodge would be best and  the booking process was so easy and slick. Comms between booking and arriving were speedy, friendly and it appeared nothing would be too much trouble. Lovely to be asked if this was a special occasion, and could they do anything to help if it was!
A few weeks later, I arrived after a long and difficult journey. I was greeted by the delightful Suzanne, who showed me the important things (the local apple juice, bottle of wine, teabags, coffee and home made flapjacks – with ingredient list J) and how to use the hot tub. And then I was left in peace.
The lodge was absolutely spotless, and kitted out to a very high standard.  Simple clean furniture, great blinds encased between the double glazing – great for privacy and keeping the dust down! No bowls of pot pourri  or plug in air fresheners – HOORAY – great at disguising odours but also a great trigger for some of us asthmatics! Everything you would want from a home from home, great range of cooking kit in the kitchen, a utility room with washing and tumble drier (with a gentle nudge towards using the airer rather than the tumbler). Under floor heating kept the lodge warm and dry but not too hot. The sun shining in the front windows allowed for the doors to be opened wide even on a March morning!
Many gentle (and more challenging if you like that sort of thing) walks from the door, plus lots of spots to sit by the lake – including a wheelchair accessible pontoon.
Being in the countryside will mean some triggers for some people but for me the absence of chemicals, the clean and clutter free accommodation made the world of difference.
A few days in, feeling totally relaxed, I felt it important to share how this place and most importantly the people, Chris and Suzanne, make Mill Meadow not only asthma friendly but friendly overall. I hope this will be my first visit of many.
Guest Sarah, Kingfisher Lodge 14th – 21st March 2020