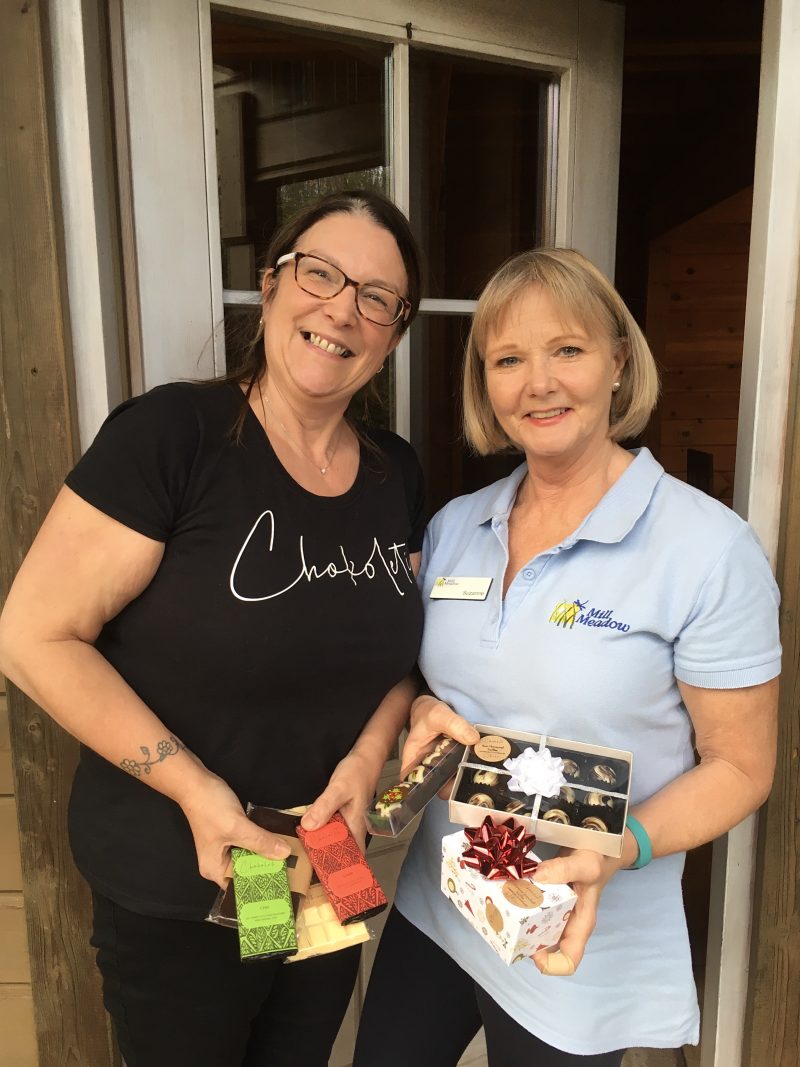 We are always delighted when we can work with other local businesses but our latest link is a particularly sweet success.
When Suzanne and I met proprietor Kellie at a local craft fayre we were easily converted to her products, well it is home made chocolate and it is delicious.
Chokoleti offer hand made chocolate for all occasions and one look at their webpages will have you reaching for the buy button.
Guests staying with us this Christmas might just find a little something awaiting them when they arrive at their Mill Meadow Lodge to whet the appetite.
So if you are planning a special event or want to add some indulgence to your Mill Meadow stay in 2020 contact Kellie and treat yourself.
Pictured Kellie and Suzanne with Chokoteli goodies!