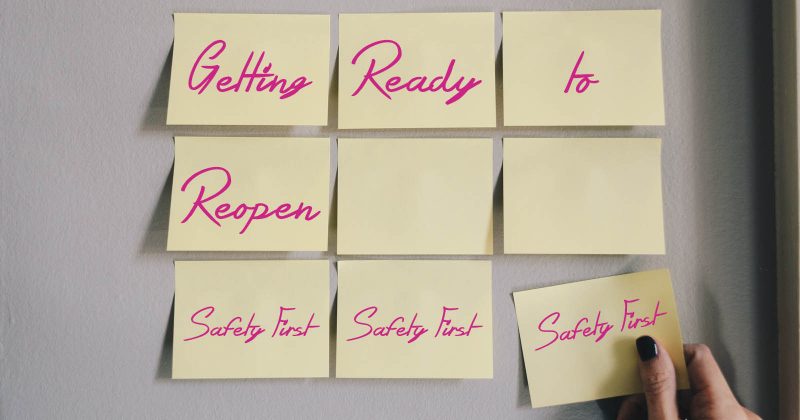 Covid19 Update – Getting Ready to Reopen – Safety First!
As we plan for our reopening for tourism guests our focus is on the safety and wellbeing of our guests, staff, suppliers and other visitors to Mill Meadow.
Currently there is no clear single document guidance on what conditions HMGov will apply when self catering accommodation is permitted to reopen for tourism.
Therefore in starting to plan we have drawn on the numerous sources of information available and this page will be used to update guests on possible necessary changes to our working practices and terms and conditions as they evolve.
This is a rapidly developing area and guests are advised to regularly monitor this page for updates noting that the information provided is for guidance purposes only and does not vary our Terms & Conditions until confirmed.
We look forward to welcoming you when we are unlocked and thank you for your support and understanding.
Stay safe and well!
Chris Heayns
General Manager
Overview
25.5.20 Covid19 has impacted on all of our lives and here at Mill Meadow we and our owners are determined to create as safe an environment as we can for guests, visitors, contractors and our staff.
To do this changes to our working practices are likely to be necessary although as of 27.5.20 clear guidance from HMGov has not been issued and therefore the information provided on this page is subject to amendment as further guidance becomes available.
We are sharing this information as we want guest to be as informed as we can and we thank everyone for their understanding and co operation in these extraordinary times.
Bookings
25.5.20 We may be guided to maintain a gap, possibly 24 – 72 hours, between bookings as this is the current information available on the life of the virus on various surfaces. We may have to apply this closed period as provision for the worst case scenario of an infected and/or asymptomatic guest.
If eventually required we will work to achieve this and for bookings where there is not the required time between guests we will liaise closely with the arriving guests to find an acceptable and safe solution.
Hopefully future HMGov guidance will clarify this matter sooner rather than later.
Understandably guests wanting to make new bookings now are concerned about the "what if" should we all be subject to an extended or second lockdown.
We believe self catering accommodation will open on 4th July 2020 but in the event that the unlock is delayed or reapplied then for bookings made on or after 25.5.20 for holidays in July & August 2020 we will refund the full deposit or, for those who are willing, we will rebook guests with no administration or cancellation charges.
Arrival/Departure Times
25.5.20 Our cleaning regimes have been strengthened and so will likely require more time between guests and therefore the late departures and early arrivals we have been able to provide in the past may no longer be possible.
We may also need to amend arrival times from 4pm to 5pm on occasions.
Bedding, Bed Linen & Towels
25.5.20 Bedding, linen and towels have been identified as high risk sources of transmission of any virus.
Although our duvets and pillows are aired and steamed between bookings guests are currently requested to bring their own bedding, bed linen, towels and tea towels until further notice.
Beds and other surfaces will still be steam cleaned between guests.
Cleaning
25.5.20 The current guidance on cleaning we have been advised to follow pending further advice is https://www.gov.uk/government/publications/covid-19-decontamination-in-non-healthcare-settings/covid-19-decontamination-in-non-healthcare-settings
In applying this guidance and until advised otherwise we have also made a conscious decision for the safety of everyone to plan for the worst case scenario that departing guests are asymptomatic.
Cleaning will need to be even more thorough and guests can help us by leaving the lodges as clean as they can.
Soft furnishings are believed to host the virus for longer and so will be steam treated along with as many other surfaces as is practical.
Social distancing and safety provisions for staff may also impact on the number of cleaning staff permitted in each lodge.
Cutlery, Tableware and kitchenware
25.5.20 Guests are advised to use the dishwasher where one is provided to wash at 60 degrees or higher and must not leave any soiled items on departure.
Hot Tubs
25.5.20 Our hot tubs are already maintained to very high standards with regular daily testing and treatment but these have been further strengthened as an additional precaution.
Waste & Recycling
25.5.20 To maintain Social Distancing for the safety of everyone Staff will no longer access the lodge or its grounds to remove waste & recycling during your stay.
To help us to comply with guidance guests will be required to:
Thoroughly wash (using the dishwasher where possible) and sort all items for recycling and place them in the appropriate recycling collectors.
Ensure NO FOOD WASTE is placed into the black waste sacks, Use the bags and brown bins provided.
Empty bathroom and all other bins. Personal waste e.g. nappies and sanitary towels should be double bagged and placed into the black waste sacks. Double bag black waste bags tie the top securely and place outside in the wheelie bin on departure.
Guests could be asked to take their waste with them on departure or a disposal charge applied if it has not been sorted appropriately as we are no longer able to resort waste onsite.
Maintenance
25.5.20 To maintain social distancing and limit personal contact all maintenance calls will initially be managed remotely by phone/video call.
Only essential needs will receive a personal visit and in those cases specific measures will be required in the work area which must be
clear of guests and their belongings
well ventilated
clean
Staff are required to wear gloves, a face covering and clean the work area before and after the task.
Thank you for your attention, further updates will be added as information is available.