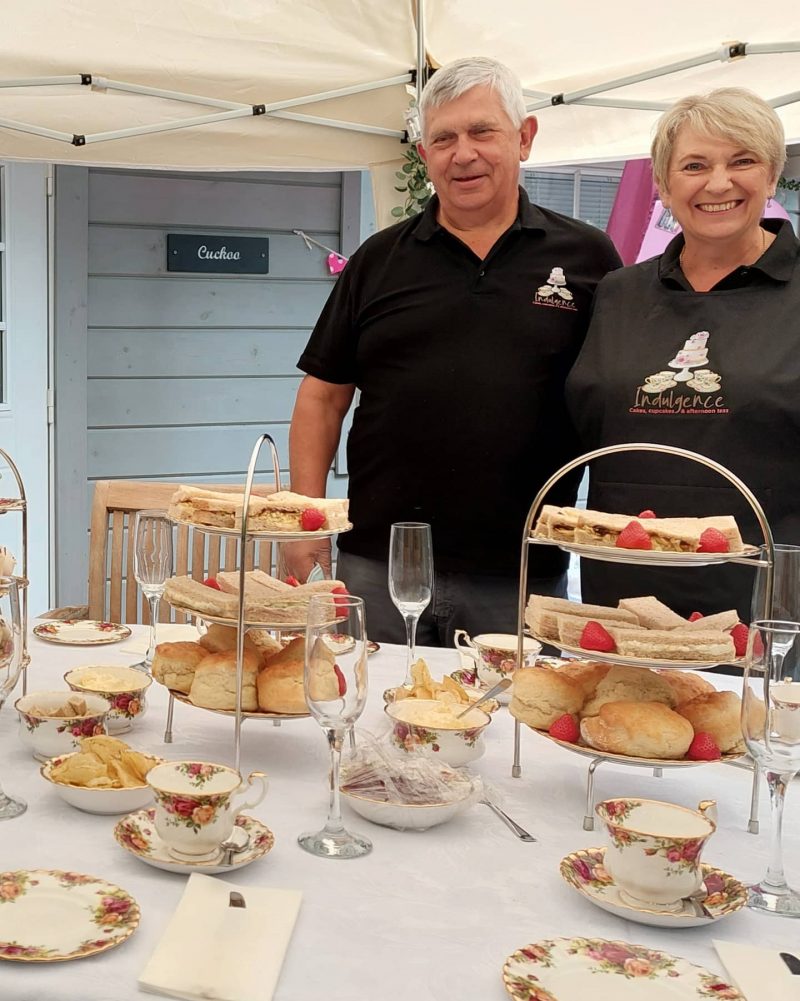 Tea for two and more….Indulgence Afternoon Teas
Indulgence Afternoon Teas
Local business owner Joy Foster shares with us her local business journey.
Indulgence Afternoon Teas was born in 2016 when I was made redundant from my full time job…I made the decision not to go back to work full time but find a part time position and try to get a baking business off the ground.
I was left some Royal Albert Old Country Roses China by my mum when she passed away and decided to use it rather than leave it gathering dust!
I've made teas for parties of 6 friends and also for 50 people at a wedding!
I moved from Plymouth to Taunton in November 2019 and registered with the council in March 2020 just before Covid struck!
I've spent much of my time over the past year making and delivering afternoon teaboxes for people to enjoy as a treat due to not being able to leave their home.
I also make cupcakes and celebration cakes (including wedding cakes) and am kept very busy.
Sarah's Hen party at Mill Meadow was the first proper afternoon tea that I've done (with help from my partner Andrew) in a very long time and we were so pleased that they were pleased with the tea and the service provided.
Joy Foster
Indulgence Afternoon Teas