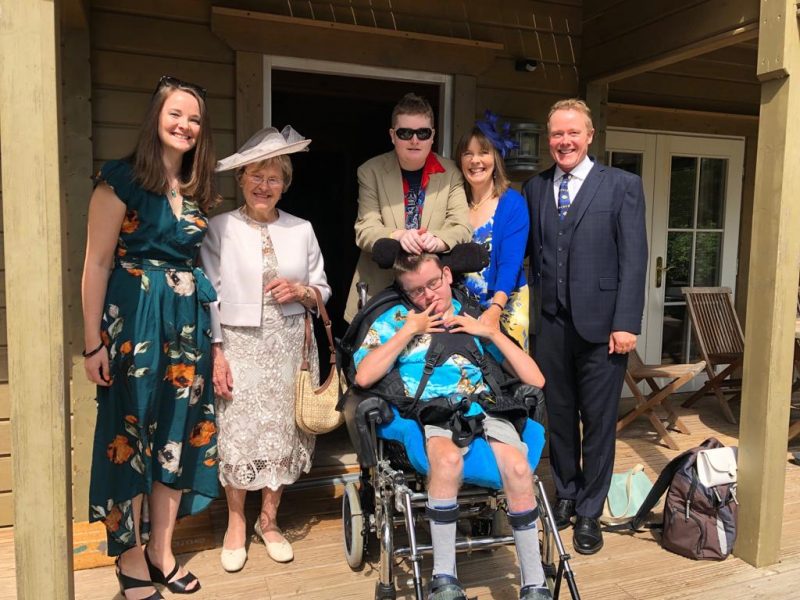 "We enjoyed a very special week staying in Kingfisher Lodge at Mill Meadow in August this year, for our nephew's wedding at nearby Hestercombe Gardens.
We have two sons with specific additional needs one having complex disabilities and a wheelchair user, but this was no problem to Chris and Suzanne who have considered this in eg having grid mesh under the gravel drive for easier pushing ,and ramps up to the lodges, as well as wider doorways and level access.
The hot tub was a great success, it helped us to slow down and relax which is always a challenge and very welcome. We also spent quite time by the lake, so peaceful and lots of wildlife for the boys to see.
We hired a mobile hoist, and there was plenty of room for it in the downstairs bedroom. The bathroom was lovely and big enough that we could have hired a shower trolley. Chris kindly referred us to a nearby place called Compass Disability, a few minutes drive into Taunton, where we hired a hydrotherapy pool for a private hour, which our son loved.
It really was a lovely time and the boys are talking about it in a really positive way recounting fond memories, which is lovely.
It was our last family holiday together before our able bodied daughter goes overseas for 3 years. All three children loved the experience, particularly sharing the mezzanine area was wonderful to see them further strengthen their close bonds.
Thanks again to all at Mill Meadow"