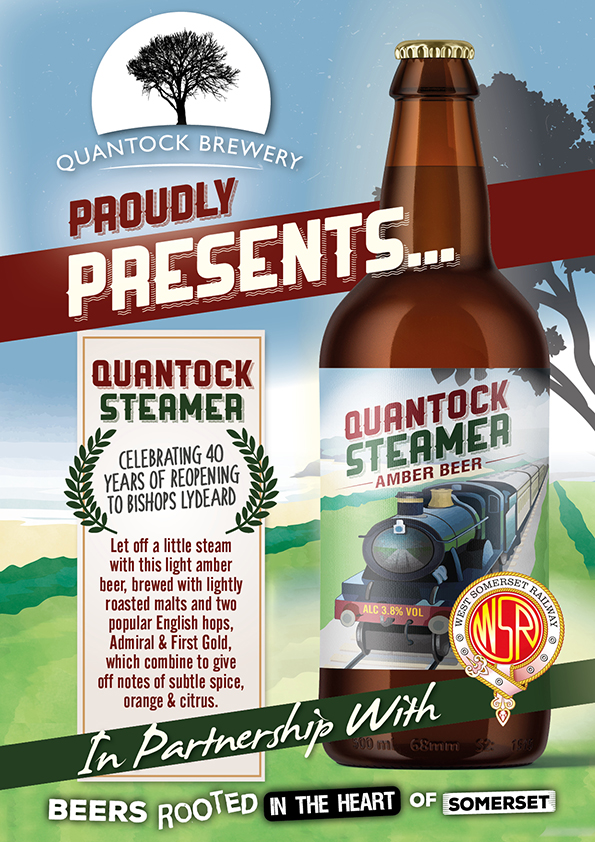 Congratulations to our friends at the West Somerset Steam Railway who celebrate their 40th anniversary.
Many of our guests have enjoyed the nostalgic train journey through the beautiful Somerset countryside and along the coastline to the ancient port of Minehead.
Local Quantock Brewery have launched a new brew, Quantock Steamer, to mark the celebrations.
We continue to recommend WSR as a great way to relax and explore.